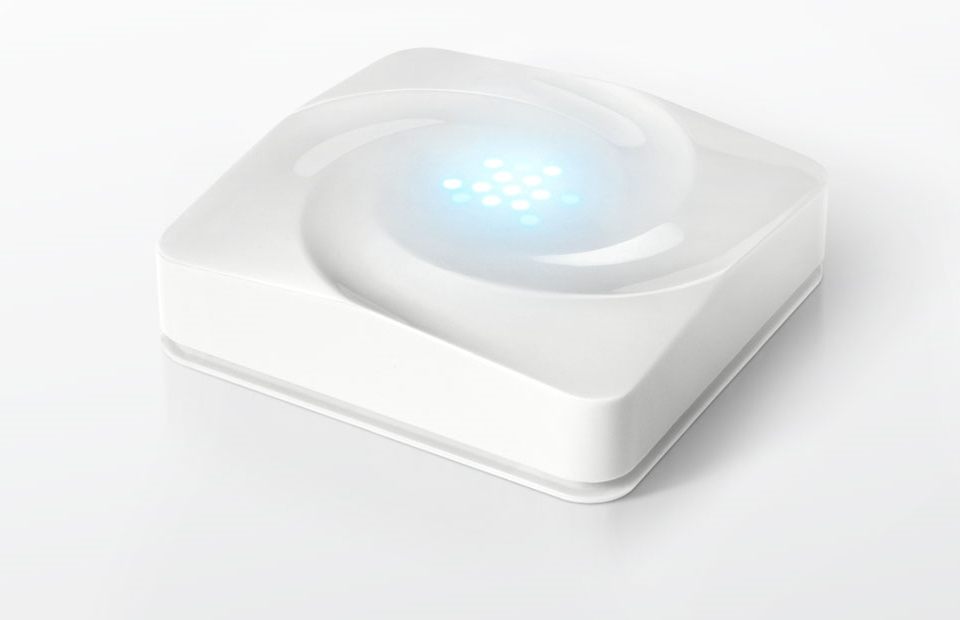 TION MAGICAIR
Control you microclimate
TION MAGICAIR
Control you microclimate
Tion MagicAir is a smart microclimate control system for households and small offices. Compact gadget measures microclimatic parameters and remotely controls ventilation units and other climate-control equipment (Breezer, Air conditioner, Air cleaner, Humidifier, etc).
Measures the air quality
Displays the data on your smartphone
Automatically adjusts the operation of climate-control equipment

Benefits
KNOWING WHAT YOU ARE BREATHING
Now, you can measure how "stuffy" your home atmosphere is. The CO2 indicator shows how fresh the air is and if additional air supply is needed. Temperature and humidity adjustments also contribute to maintaining a healthy microclimate.
HANDY AND SIMPLE
Set the parameters directly from your smartphone. MagicAir will automatically maintain air quality by optimally adjusting the climate-control equipment settings, including Breezer.
SMART HOME
MagicAir is a "smart home in a box". It controls devices by radio, Wi-Fi, and Internet. The cloud platform allows new types of devices and sensors to be connected to the system
ECONOMY
Under the control of MagicAir, the devices operate for just the right amount of time. Operation mode depends on the number of people in the room, which conserves energy and appliance lifetime.
MAGICAIR BASE STATION
Magicair Base Station continuously measures carbon dioxide, temperature and humidity and controls climate sensors and devices.
1. Install the Tion Breezer compact ventilation system. Installation will take about an hour, it is a clean and simple operation and does not spoil the existing room design. The Breezer provides forced inflow of purified and pre-heated outdoor air, and allows the windows to be kept closed while protecting the room from noise, dust and cold air drafts.
2. Install the MagicAir Base Station in a convenient place, plug it into USB or a 220V power socket. Connect it with the Breezer and establish an Internet connection via Wi-Fi using the mobile app. MagicAir will measure the air quality and send the data to the cloud server and your smartphone.
3. Set the CO2 level in the mobile app (recommended level is 850 ppm). In the event of excess CO2 (when people are in the room), the MagicAir Base Station will choose on optimal mode of Breezer operation. When the CO2 level drops (people leave the room), MagicAir will reduce the ventilation performance or switch the Breezer off.
HANDY MOBILE APPLICATION AND MAGICAIR WEB INTERFACE
Turn on your climate devices to run in automatic mode or operate them remotely using the MagicAir mobile application or through the web interface. The interface allows easy and fast connection and setup!