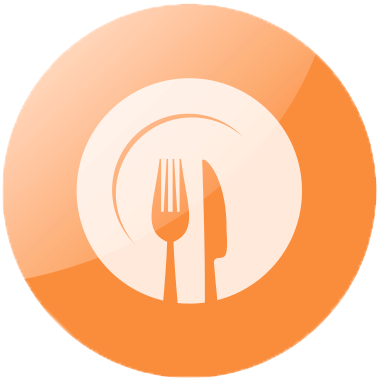 TION – CLEAN AIR FOR EVERY RESTAURANT
TOBACCO SMOKE, KITCHEN SCENT, SMOKE FROM CHARGRILLS AND STOVES ARE A NATURAL BY-PRODUCT OF WORK OF EVERY RESTAURANT, BAR OR COFFEE SHOP, AS WELL AS FOOD LEFTOVERS AND SANITARY WASTE. LOTS OF PEOPLE KNOW TYPICAL DIFFICULTIES FACED BY RESTAURANTS AT THE STAGE OF OPENING OR GROWTH: COMPLAINTS OF DWELLERS, ATTENTION OF CONTROLLING AUTHORITIES, TECHNICAL COMPLEXITIES OF VENTILATION OUTPUT TO THE BUILDING ROOF, INEFFICIENT VENTILATION IN THE HALL.
!
Tion allows for solution of all problems related to contaminated air removal both inside and outside the building.
Tion Ext-E
Tion Ext
Tion Ext-EL
• There is no need to bring the air duct to the roof of the building because Tion Ext-E and Tion Ext-EL eliminate any harmful cooking emissions or scents; in terms of the exhaust air quality they are equaled to sanitary emissions
• Dwellers do not feel kitchen scents or smoke because Tion Ext-E installed in the exhaust ventilation duct destroys harmful products of kitchen emissions: soot, smoke, fly ash and scents.
• The air in the hall is fresh and clean! Tion Ext devices operating autonomously in the hall clean the air from tobacco smoke and food scents continuously. Tion can operate with no connection to the ventilation system.
CATERING AREA (COFFEE SHOPS, BARS, RESTAURANTS)
1. Tion Ext-E duct device.

It is installed in the exhaust ventilation duct for smoke and kitchen scent removal. Installation options: in a separate ventilation chamber, outside.
2. Tion Ext duct device.

It is installed in the supply ventilation duct for inflow and recirculating air treatment. Installation options: behind boarded ceiling in the premise, in an individual ventilation chamber, outside.
3. Tion Clever air cleaner and
decontaminator (recirculator).

It is installed autonomously in order to increase the rate of air change, reduce air contamination and infection load.

TION EXT-E INTERNAL DEVICE